PLASTIC SNEEZE GUARDS, POLYCARBONATE AND PLEXIGLASS COVID-19 COUGH SHIELDS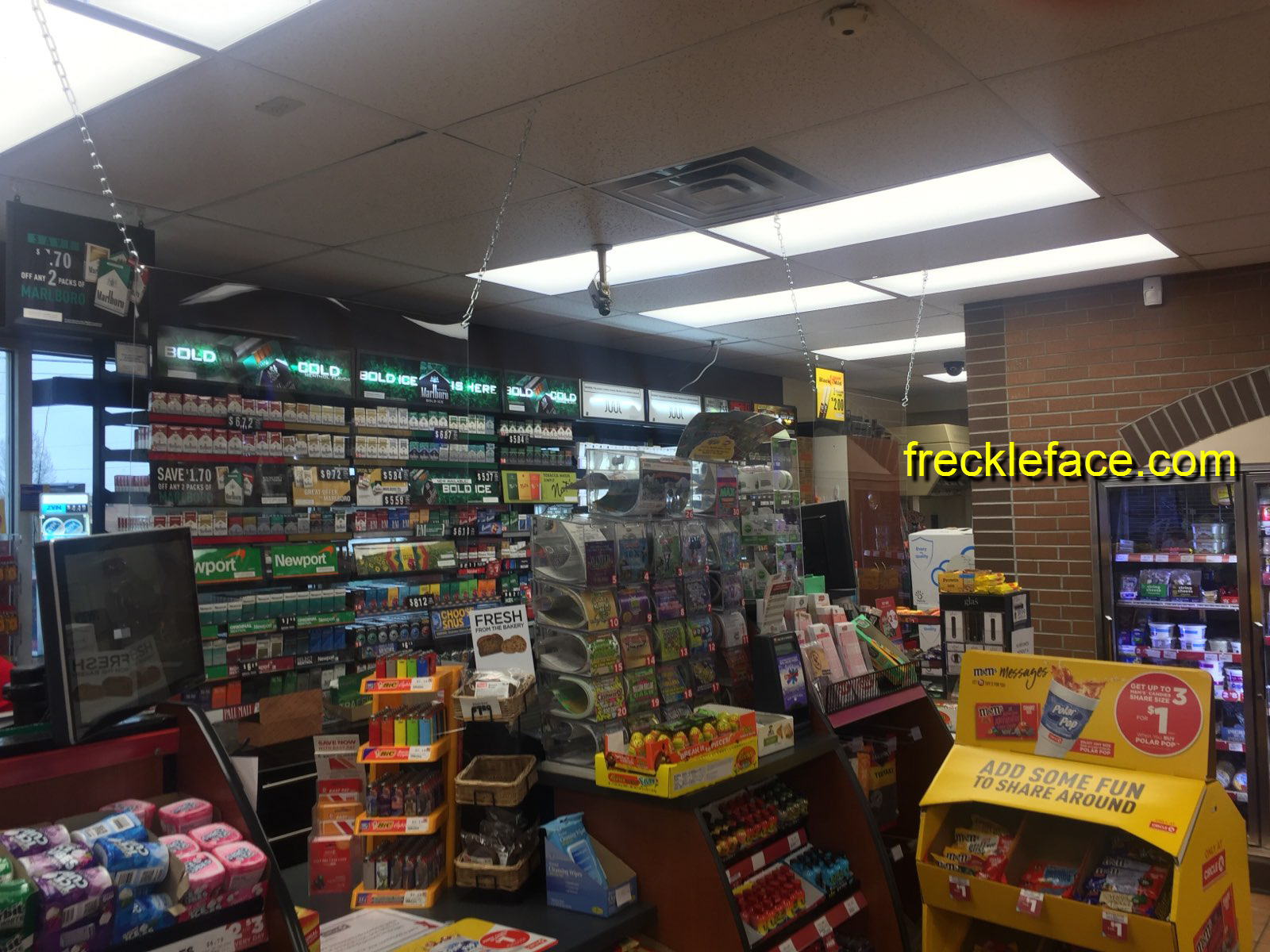 Clear sneeze and cough shields. Do you see them? Follow the chains from the ceiling

Adding these clear barriers between you and the customer may help reduce the spread of coronavirus and covid 19, many think. Add an extra measure of comfort by installing these in stock guards made by freckleface.com. These are great for pharmacies, gas stations, grocery stores and other businesses that are essential and must stay open.
We have acrylic (plexiglass) sneeze guards and polycarbonate (lexan) sneeze guards. Benefits:

/// Acrylic is approx. 10 times stronger than glass, harder than polycarbonate and will show less hazing when repeatedly cleaned. You must carefully drill holes to avoid cracking the material, gently tighten screws, and avoid using flat head screws (tapered under the head) because they will crack the material, and acrylic may break when bent or strongly impacted.

/// Polycarbonate is approx. 200-250 times stronger than glass, easier to drill than acrylic, and has high impact resistance (200-250 times stronger than glass). There is less worry about cracking when using fasteners.
Since there are various installation methods we are providing the shield only. You can use various methods of mounting such as velcro, zip ties, fasteners, screws, chains, line.....it's up to you.

We are adding new sizes very soon. Contact us for further information or if you'd like us to add your size

SNEEZE AND COUGH SHIELDS

Do acrylic sneeze guard barriers protect from COVID-19? Ask your health professional. Many people are looking online for coronavirus COVID-19 sneeze guards and cough shields to create a vocal interaction barrier, sneeze guard, or cough guard between themselves and their customers. Local stores usually don't carry clear plastic sheet because there is such a wide range of thicknesses and sizes and requires a large warehouse. In addition to sneeze guards, freckleface.com has 10,000 square feet of clear plastic and other plastic materials on the shelf and ready to go.

Our clear plastic sheet can be used for:

Social distancing shields
Sneeze shields
Hanging social distancing shields
Sneeze guards
Cough shields
Cough guards
Customer face to face barriers
Vocal interaction barriers
Hanging sneeze shields
Hanging sneeze guards
Hanging cough shields
Hanging cough guards
Cash register barriers
Cashier splash guards
COVID-19 guards

Coronavirus sneeze guards
These sneeze guards can be mounted by hanging. Hanging these between cashier and customer may assist in blocking a sneeze or a cough and can be hung from the ceiling, etc.

We are a supplier and we make no claim whatsoever that plastic shields can prevent the spread of germs, viruses, coronavirus, COVID 19, etc. Be sure that you remove all sharp edges and corners with a file before using plastic sheet as a shield. We are reacting to the high demand for sneeze guards and coronavirus shields for grocery stores. Many stores and gas stations want a social distancing barrier or social interaction barrier between employees and customers in the hopes it will prevent the transfer of germs. We have no opinion on the effectiveness of any such barriers, we simply respond to the demand for cough guards, sneeze barriers, and hanging sneeze guards. We are getting requests for a clear plexiglass barrier or lexan barrier to put in gas stations and convenience stores.

We can cut clear plastic shields and other sheets to size, just read the page on which you find your sheet for further information. Following is a list of clear sheet and clear plastic sheet trade names that may be of help. When looking for clear sneeze and cough shields, remember freckleface.com will cut it to size for you. freckleface.com can size your sneeze guard, cough shield or social distancing shield from one of our stock sizes. Simply add a sheet to your cart and enter the size and we will custom cut it down if you follow the cutting instructions and you can make your own holes, etc. . Or you can order ready-made from our site that may include holes, rounded corners, etc. Just go to the freckleface.com page that has the clear sheet that you need and take it from there to place your order. These are also known as clear plastic panels.
Clear Polycarbonate Sheet For Sneeze Guards

We have a warehouse full of clear plastic sheet and sheets. We have clear polycarbonate sheet sneeze guards and shields which is known by many trade names including clear Tuffak sheet, clear Lexan Sheet, clear makrolon sheet, clear Paltuf sheet, clear Monogal sheet,
clear Marlon sheet
, clear Merlon sheet, clear Hyzod sheet, clear Cyrolon sheet, clear Zelux sheet, clear Ensicar sheet, clear Unicar sheet, clear Texin sheet, clear Apex sheet, and clear Covestro sheet. We have a range of thicknesses including 1/8" thick, 3/16" thick, 1/4" thick, 3/8" thick, and 1/2" thick.
Clear Polycarbonate Sheet Now Available With Ultraviolet Protection!
---

Clear Acrylic Plexiglass Sheet For Sneeze Guards
We also have thousands of pounds of clear acrylic sheet and sheets. Clear acrylic sheet is known by many trade names such as clear Plexiglas sheet, clear Plexiglass sheet, clear Lucite sheet, clear Perspex sheet, clear acrylic glass sheet, clear R-Cast sheet, clear Optix sheet, clear Oroglas sheet, clear Oroglass Sheet, clear Palsun sheet, clear Altuglas sheet, clear Altuglass sheet, clear Cyrolite sheet, clear pmma sheet,
clear poly methyl methacrylate sheet, clear Plazcryl sheet, clear Plazcast sheet,
and clear Sumipex sheet.
We have a range of thicknesses including 1/8" thick, 3/16" thick, 1/4" thick, 3/8" thick, and 1/2" thick, 3/4" thick, 1" thick, and 1-1/4" thick acrylic PMMA sheet.
---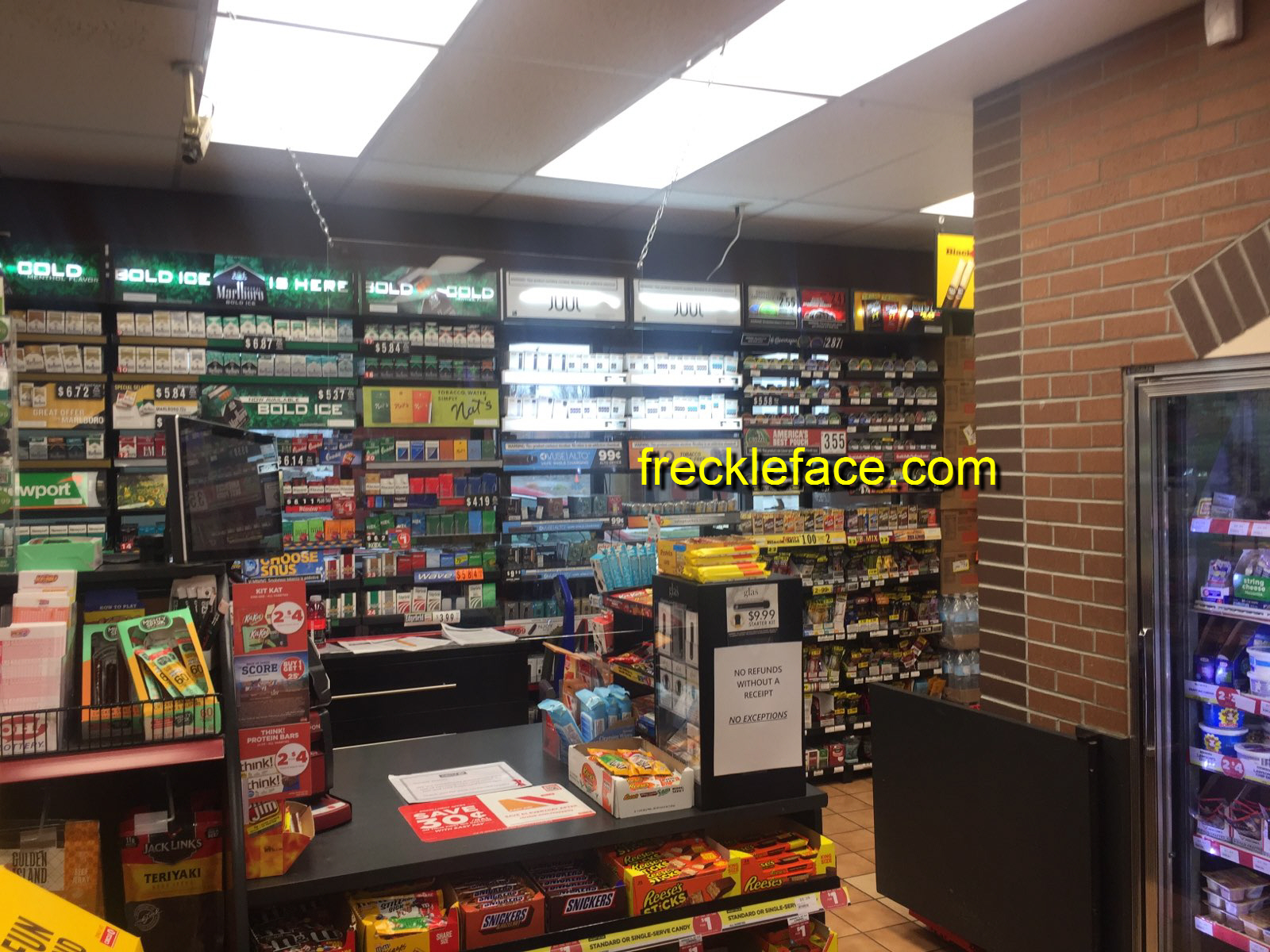 Clear sneeze and cough shields. Clear plexiglass used for a sneeze and cough shield is almost invisible

Note that the trade names are registered trademarks and /or copyrights of the respective owners.

If you need clear plastic sheet or sheets, freckleface.com should have it in stock.
Take a look at the menu: We have clear plastic sheet listed under the menu buttons.
---
On all plastic materials, dimensions are in INCHES unless otherwise specified
Protective masking on materials, if any, may be paper, film, or both.
MOTOR FREIGHT ONLY items have a separate minimum requirement. See our faq page.
USA Orders/Payment Only. Prices are in US Dollars.
Note that we do not ship FedEx. UPS or Motor Freight to post office boxes.
Thank you for visiting freckleface.com