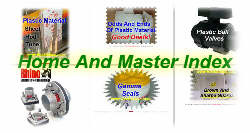 Plastic Material In Painesville, Ohio
Plastic Material In Painesville, Ohio

We sell plastic material in Painesville, Ohio, Mentor Ohio and surrounding communities

freckleface.com is an online seller of plastic material located in Painesville Township, Ohio. We have a 10,000 square foot industrial (not open to the public) warehouse full of plastic materials including acrylic, plexiglass, polycarbonate sheet, nylon sheet and rod, bullet resistant window and many other materials. If you're looking for plastic material in Northeast Ohio, freckleface.com is for you. In addition to shipping all across the United States daily we sell plastic including the following communities:
We sell plastic material in Willoughby, Ohio

We sell plastic material in Eastlake, Ohio

We sell plastic material in Mentor, Ohio

We sell plastic material in Fairport Harbor, Ohio

We sell plastic material in Painesville, Ohio

We sell plastic material in Madison, Ohio

We sell plastic material in Euclid, Ohio

We sell plastic material in Cleveland, Ohio

We sell plastic material in Conneaut Ohio

We sell plastic material in Ashtabula, Ohio

We sell plastic material in Chardon, Ohio

We sell plastic material in Wickliffe, Ohio

We sell plastic material in Richmond Heights, Ohio

We sell plastic material just about anywhere in the USA where it can be shipped


Plastic sheet for clear sneeze and covid coronavirus partitions for Ohio schools

Clear sheet for restaurant partitions in Ohio

Social distancing sheets for schools in Ohio, Lake County, Geauga County, Cuyahoga

This is an industrial warehouse and website; if you show up you will be turned away. We are proprietary and not set up to manage a store-type atmosphere. Keep in mind that we are a warehouse and not a store and under no circumstances can you show up and "go shopping". Orders must be placed through our website and we will advise you when it is ready if and when it is eligible for pick up. Generally orders that are eligible for pick up are motor freight items (48 X 96 sheets, etc.) and very large quantities. Commercial customers are also eligible for pick up at our warehouse through advance arrangement. Generally, residential customer orders are shipped out because we may only make few dollars on a sale, we put it in a box and out it goes. Although you would be saving money by picking it up, we would be losing money if we have to manage non-industrial pick-ups. If you have further questions about this just give us a call and we'll be happy to help.
---




Click here to see the selection of plastic materials we have available. Whether it be nylon rod for a bushing or polycarbonate for a clear baseball bat-resistant window, we have the selection to suit your requiremens.




Here is a listing of odd sizes, closeouts, and otherwise not-yet-classified material. If you want something on this page, don't delay as quantities are usually limited.

PLASTIC BALL VALVES

---

Our plastic ball valves are great for everything from industrial process applications to aquarium systems.

RHINO FITTINGS & GASKETS

---




Designed and engineered to perform under the harshest conditions, Rhino Stainless Steel Tank Fittings offer the ultimate in Sealing Power, Corrosion Resistance and Outright Brute Strength!


Gamma Seals

---




The Gamma Seal lid permanently transforms your 12" diameter bucket into an airtight/leak proof storage container. Now a bucket can be used for hundreds of household and other storage applications! Simply snap the patented adapter onto your bucket and spin-on the removeable lid.


BROWN & SHARPE GUARDS

---




These Are Replacement Guards For Brown And Sharpe Large And Small Ultramatics. 1/4" Thick Eastman Spectar Material * Stronger Than Acrylic * More Oil Resistant. * Shatter Resistant Flat Transition Instead Of Round For Undistorted View.

---

Check out this Polypropylene washout booth for containing your dirty overspray. Use for cleaning silkscreens, dirty parts, anywhere a rustproof and chemical resistant containment is needed.


PLASTIC POLISH, CLEANER , AND SCRATCH REMOVER

---




Try our polishes, cleaners, and scratch removers and you'll see why manufacturers of plastic/acrylic products have used and recommended NOVUS Polishes for years.

POLY CUTTING BOARDS

---




Welcome to the largest selection of plastic cutting boards anywhere! We sell to restaurants, meat processors, and to the general public. Aren't you tired of only having a limited size selection at the department stores offering you thin, flimsy products? Click here to see your choices.
---
On all plastic materials, dimensions are in INCHES unless otherwise specified
Protective masking on materials, if any, may be paper, film, or both.
MOTOR FREIGHT ONLY items have a separate minimum requirement. See our faq page.
USA Orders/Payment Only. Prices are in US Dollars.
Note that we do not ship FedEx. UPS or Motor Freight to post office boxes.
Thank you for visiting freckleface.com