PLASTIC TANKS
Plastic Tanks, Water Tanks, Plating Tanks, Industrial Tanks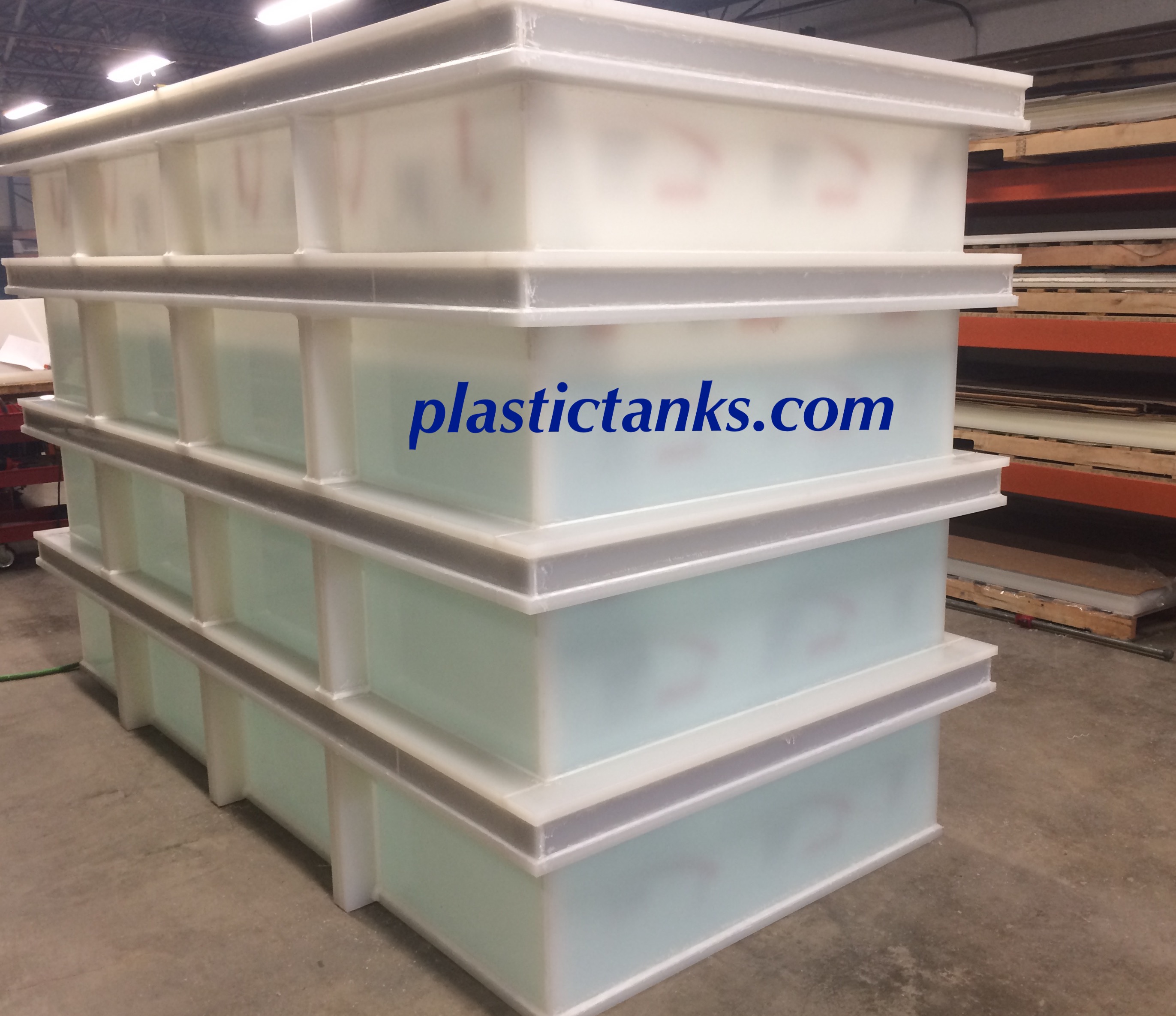 We have a manufacturer of industrial plastic tanks under the same roof. Our tanks are hand built right here in Painesville Twp., Ohio to our strict specifications, NOT purchased overseas and resold like so many others.

We can fabricate just about any tank you would need in addition to our stock line of plastic tanks.

If you have a product that uses a plastic tank, let us be your quality supplier. We can add your tank to our site so that your customers may buy it as a replacement or accessory. Plastic tanks are usually made of polypropylene, PP, Polypro, but we can also fabricate PVC tanks, Kynar PVDF tanks, CPVC tanks, acrylic tanks, polycarbonate tanks, and tanks from other plastic materials as well. Water tanks, plating tanks, process tanks, waste tanks, industrial tanks, settling tanks, test tanks and many many others. Plastic tanks are used for corosives, liquid handling, plating, testing, pressure washing, concrete cutting systems, carpet cleaner trucks and other truck mounted equipment, and many other uses.


About our plastic tanks:
Tanks made of polypropylene, welded polypropylene tanks
Tanks made of PVC, welded PVC
Plastic plating tanks
Poly tanks
Industrial plastic tanks
Fabricated poly tanks

Plastic anodizing tanks
Plastic process tanks
Tanks for industrial refrigeration and cooling
Rust and rot resistant plastic tanks
Plastic tanks for holding liquids and chemicals
Electroplating tanks
Galvanizing and galvanic process tanks
Chrome plating process tanks
Custom built to your industrial specifications
Fax or email your drawing or sketch today for a custom quote.
Information is deemed reliable but not guaranteed.
We also have stock plastic tanks under the plastic tanks menu buttons.

If our stock line won't work for you, give us a call to discuss your plastic tank needs.
Custom fabricated tanks are for INDUSTRIAL CUSTOMERS ONLY!
---
On all plastic materials, dimensions are in INCHES unless otherwise specified
Protective masking on materials, if any, may be paper, film, or both.
MOTOR FREIGHT ONLY items have a separate minimum requirement. See our faq page.
USA Orders/Payment Only. Prices are in US Dollars.
Note that we do not ship FedEx. UPS or Motor Freight to post office boxes.
Thank you for visiting freckleface.com