POLYPROPYLENE TANKS, POLYPRO TANKS, PP TANKS
Polypropylene Tanks
Polypropylene tanks are very versatile and they can be used for many industrial processes such as plating, dipping, containment, industrial wash, and many other applications where a chemical resistant polypropylene tank is needed.
These polypro tanks are examples of what can be made to the customer's specification, so send us a drawing or a sketch of what you are looking for and we can get it quoted. These are made by Plastic Fabrication Services, Inc. which is under the same roof, by skilled craftsmen right here in the USA.
We also have stock plastic tanks under the plastic tanks menu buttons.

If our stock line won't work for you, give us a call to discuss your plastic tank needs.
Fabricated polypropylene tanks are for INDUSTRIAL CUSTOMERS ONLY!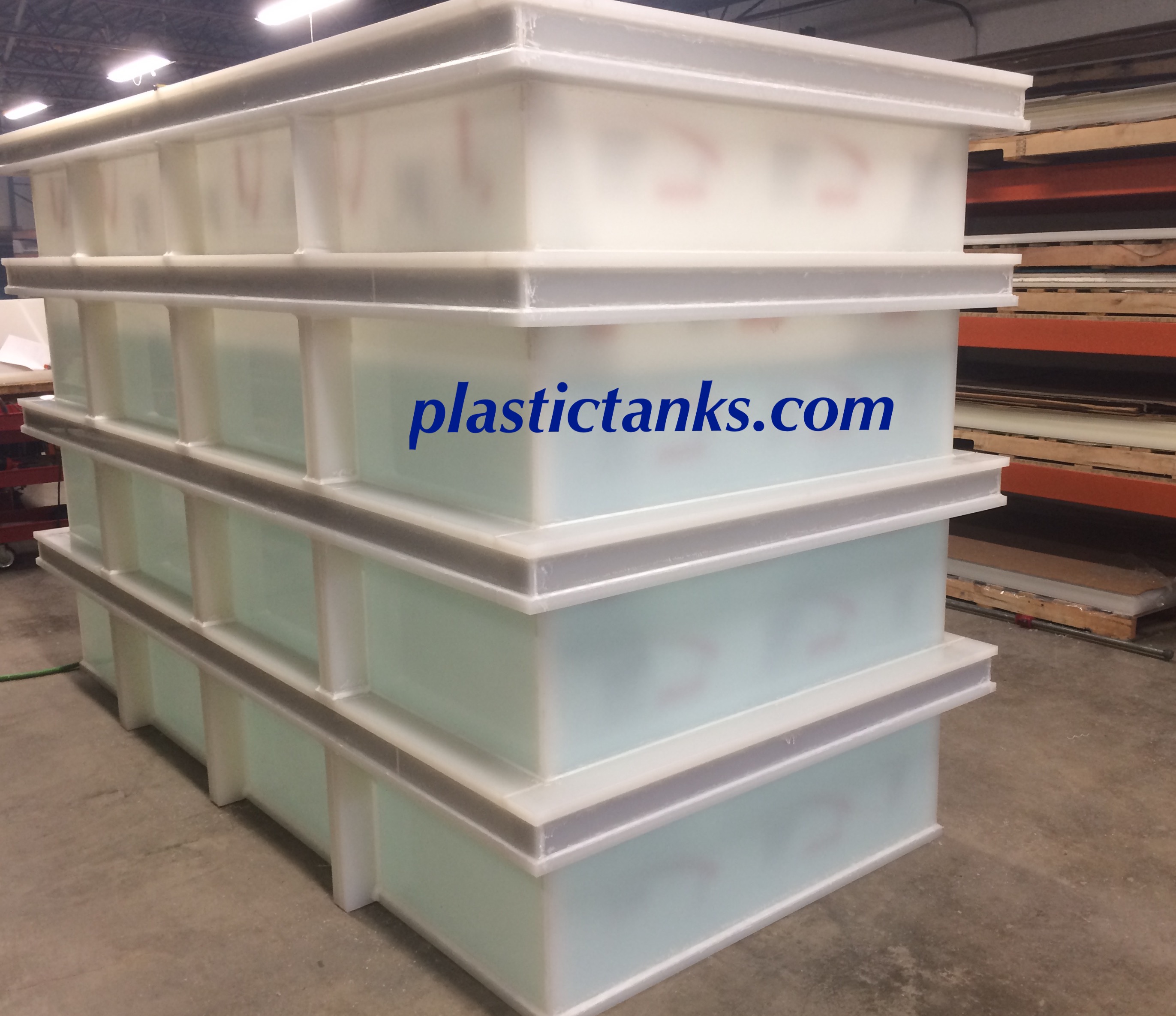 Very Large PolypropyleneTank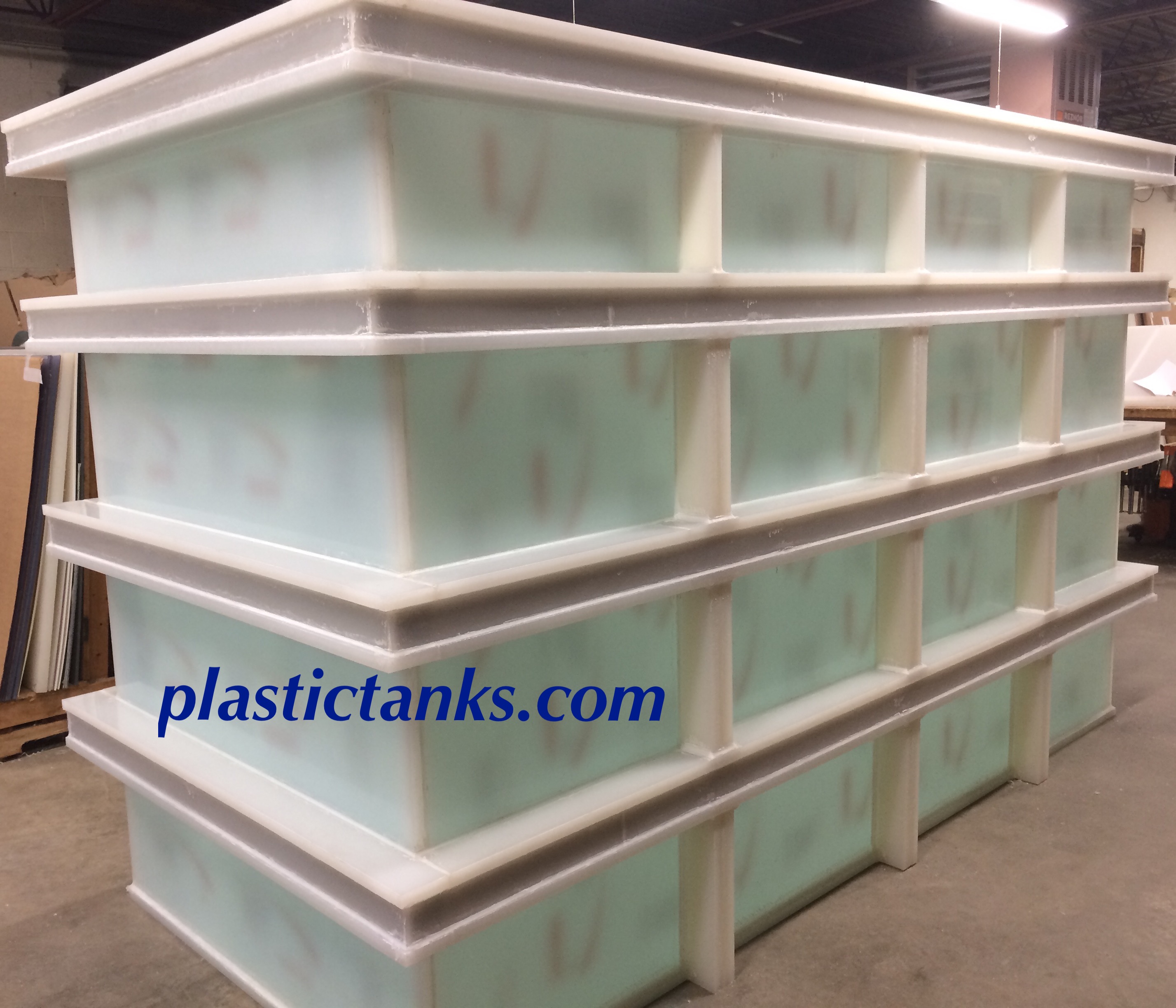 Very Large Polypro Tank With 4 Steel Girths (horizontal steel suppurts) covered in polypropylene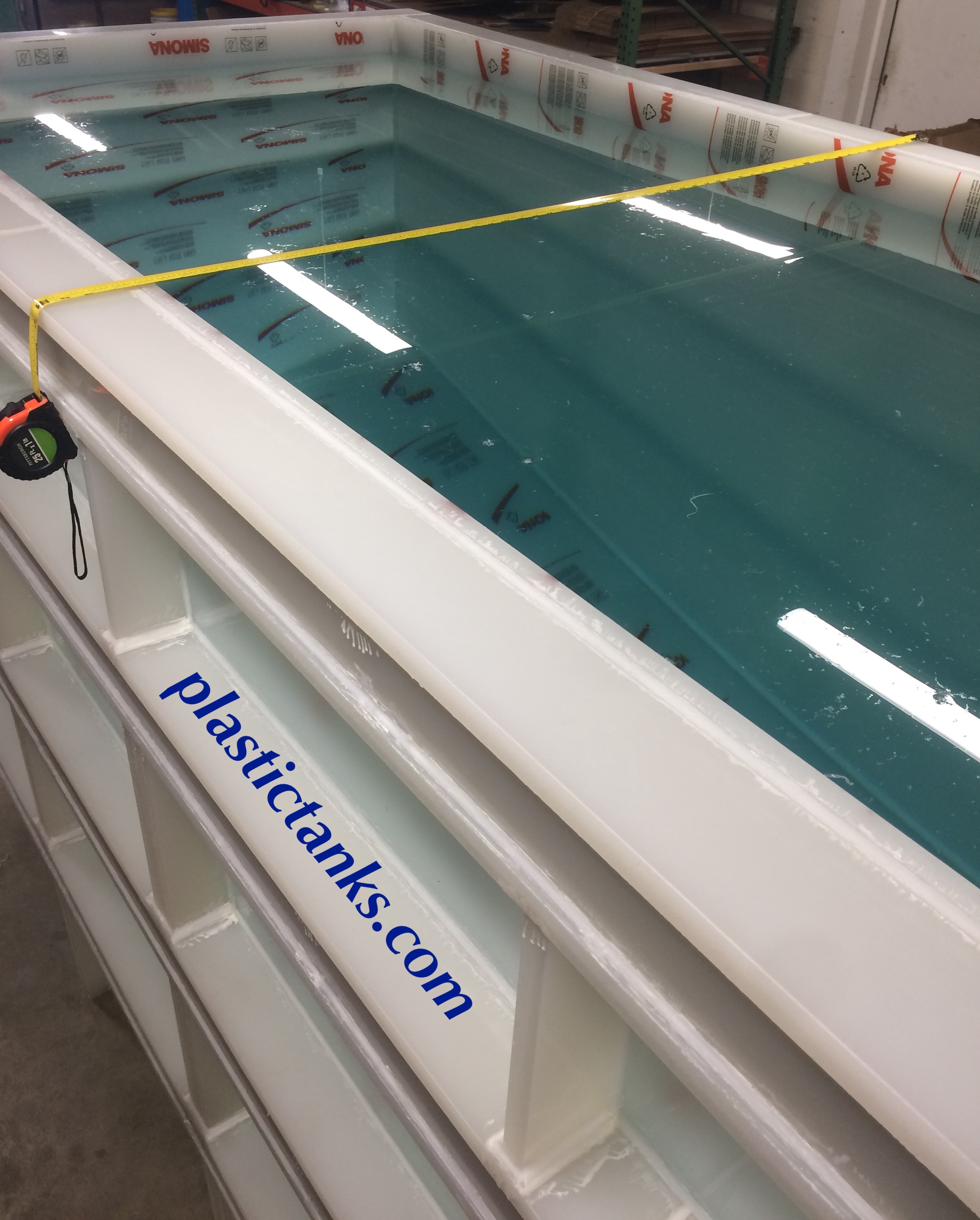 Polypropylene Tank Filled With Water For Testing Before We Ship it to the Customer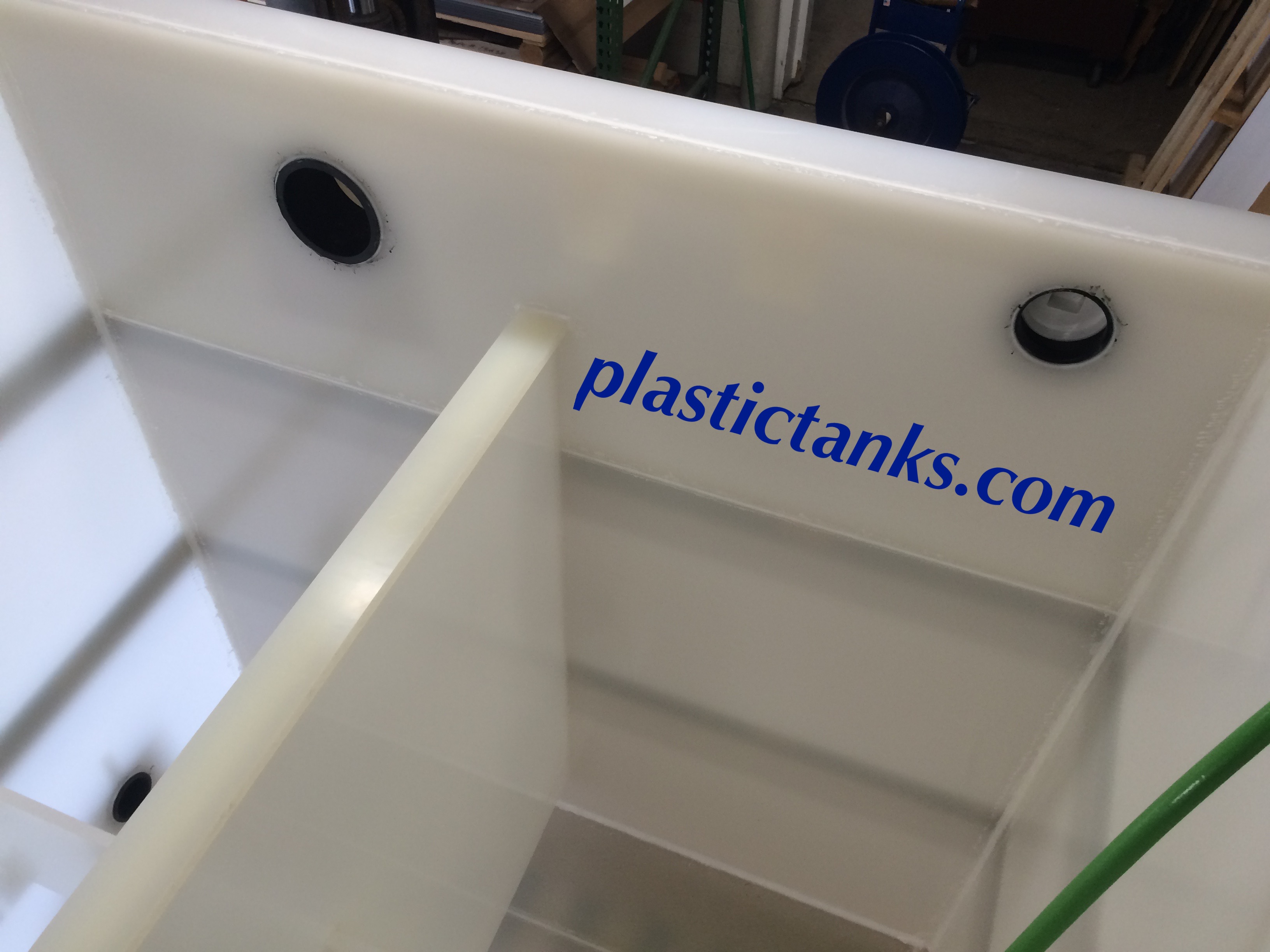 Divided Polypropylene Tank Divider


Heavy Duty 1/2" Thick Polypropylene Tank
Steel tube supports around the outside covered in polypropylene 1" thick top flange

Plastic Polypropylene Small Tank

Polypropylene Tank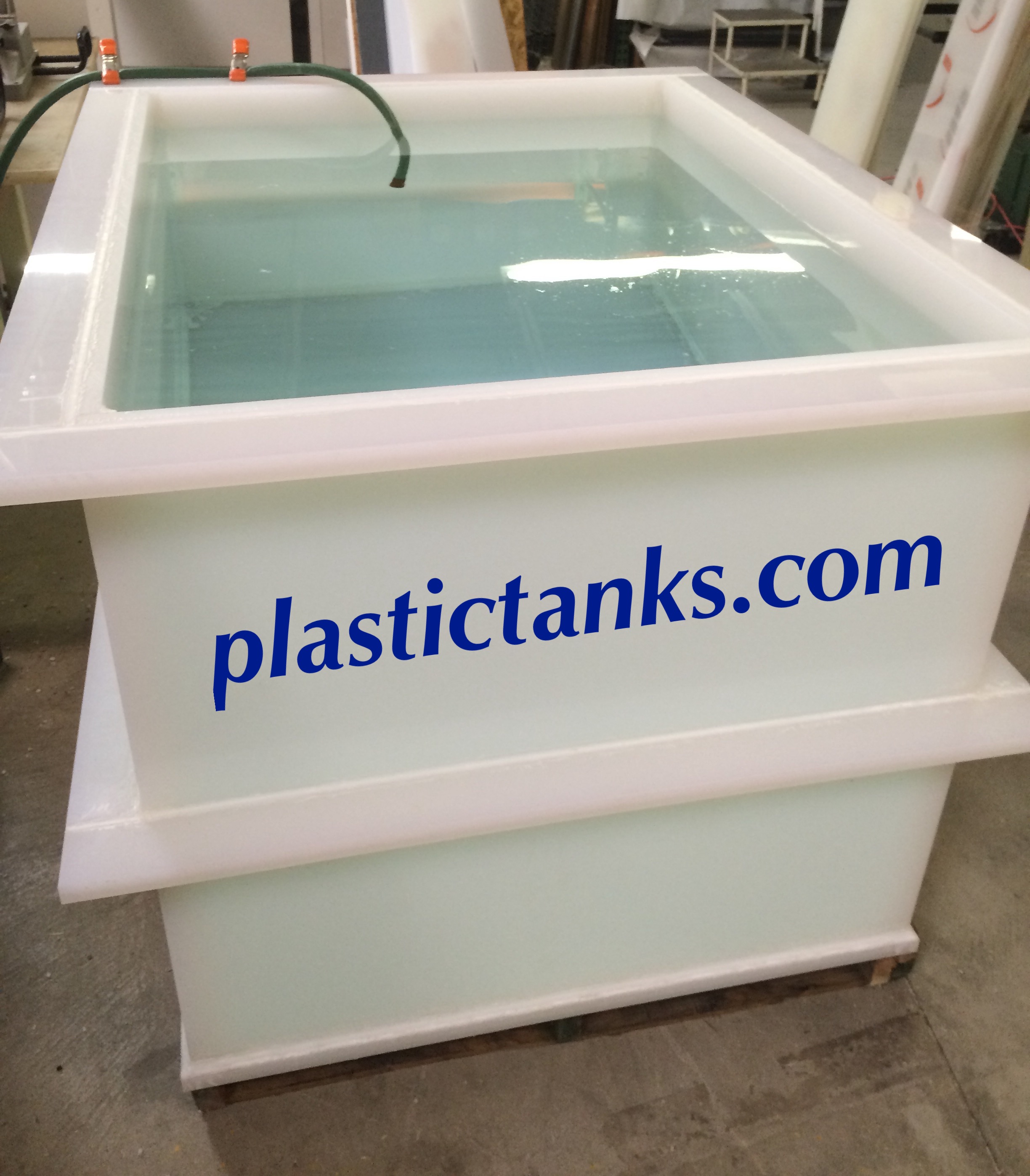 Small Polypropylene Plating Tank
---
On all plastic materials, dimensions are in INCHES unless otherwise specified
Protective masking on materials, if any, may be paper, film, or both.
MOTOR FREIGHT ONLY items have a separate minimum requirement. See our faq page.
USA Orders/Payment Only. Prices are in US Dollars.
Note that we do not ship FedEx. UPS or Motor Freight to post office boxes.
Thank you for visiting freckleface.com