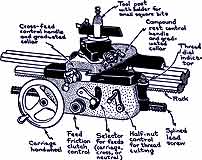 BOOKS. OLD REPRINTS. MORE.
Check Out These Really Cool, Old Reprinted Books! Described By Lindsay Publications as "Unusual Technical Books, Past And Present, Of Exceptionally High Quality Revealing Skills And Secret Processes Almost Forgotten"! Books on how to run a lathe, aircraft sheet metal work, more to come-check back soon! Many are from the early 1900's, and are brand new reprints. Excellent as a gift for that hobbyist in the family. (Narratives and photos copyright Lindsay Publications, used with permission).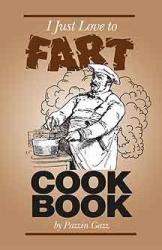 I love To Fart Cookbook
I Just Love to
Fart Cook Book
by Pazzin Gazz
Yup. A book YOU don't need. I've heard that since you moved into town, no one any longer complains about the stench from the local sewer plant. Now people can only smell you! Well, on the other hand, maybe you DO need this just to give them something to continue complaining about..........
Reg. Price $13.00
$7.50

Sale
---
On all plastic materials, dimensions are in INCHES unless otherwise specified
Protective masking on materials, if any, may be paper, film, or both.
MOTOR FREIGHT ONLY items have a separate minimum requirement. See our faq page.
USA Orders/Payment Only. Prices are in US Dollars.
Note that we do not ship FedEx. UPS or Motor Freight to post office boxes.
Thank you for visiting freckleface.com
freckleface.com Shopping Cart