---
Why wait when you can start saving now?
Many have quantity limits so everyone gets a chance.
Check back often for NEW DEALS, and don't forget to TELL YOUR FRIENDS!!!
Limited Quantities, So Hurry for Best Selection!

---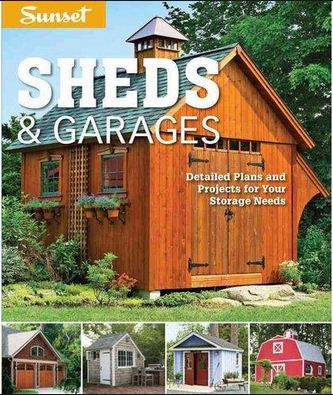 Sunset Sheds and Garages $19.95 $4.00

Sale Price

Great edition of a perennial Sunset best-seller gives readers everything they need to choose and build the perfect structure to store all their accumulated stuff. Plus a bonus 32-page catalog section of mail-order building plans. Combining design inspiration with construction how-to, Sheds & Garages features 12 projects for backyard builders, from simple to advanced, that complement a variety of architectural styles. Sheds & Garages explains in layman's terms the necessary tools and materials, as well as basic building techniques, to take your shed from foundation through the roof. Each project offers detailed instructions, materials lists, photos, and illustrations to guide you every step of the way. Features: Lots of shed projects in a variety of architectural styles More than 175 color photos More than 160 illustrations Detailed step-by-step building instructions & materials lists Bonus feature: 32-page catalog section of mail-order building plans About the Author Name Editors of Sunset Books Bio For more than half a century, Sunset Books has been helping readers remodel their homes and improve their lives.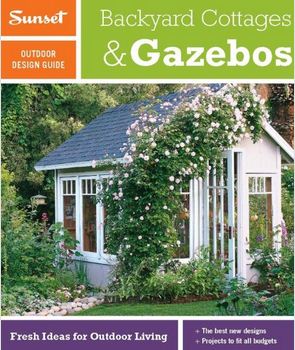 Sunset Backyard Cottages and Gazebos $19.95 $4.00

Sale Price

Great ideas and expert advice on the design and construction of handsome backyard structures. Create the extra space you need: Add living space without building on to the main house Find cottage designs for every purpose Enjoy arbors and gazebos that become destinations in your backyard landscape Choosing the best building materials The guest room solutions that work best for you, while making your guests feel welcomed and perfectly at home. The backyard commute: Home offices and studios that remove you from the distractions of being at home. Great designs for pool houses, boathouses,party spaces, playhouses, arbors,gazebos, greenhouses, and garden sheds.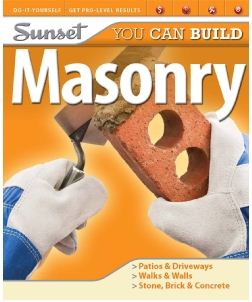 Sunset You Can Build Masonry $19.95 $4.00

Sale Price

Sunset You Can Build: Masonry Over 1,000 Photos Step-by-step instructions for the most popular masonry projects Essential Techniques Applying mortar, screeding sand, cutting stone, pouring concrete How the Pros Do It Tricks of the trade from professional masons and landscapers Special Sections Patios, paths, walls, water features, counters, outdoor kitchens Decorative Projects Make stepping stones, pebble mosaics, garden benches, and more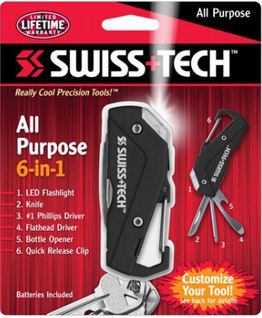 Swiss Tech All Purpose 6-in1 Multi-TooL $17.99 $3.99

Sale Price

ST760750974005 Battery may be required.The All Purpose 6-in-1 combines the most popular tools with a bright flashlight with an easy on/easy off metal clip. The tool pack is removable and can be interchanged with other housings to create a different look. Knife Phillips Screwdriver Flat Head Screwdriver Bottle Opener Quick Release Clip 2-LED Flashlight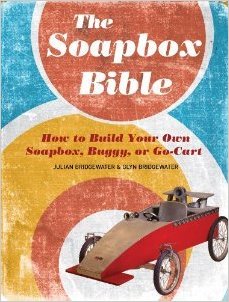 The Soapbox Bible $19.95 $3.00

Sale Price

Here is the definitive illustrated reference to soapbox cars, buggies, and go-carts-complete with blueprints for turning these fun rides into reality. Whether building from a kit or starting from scratch, carting enthusiasts will find step-by-step guidance for 10 advanced projects, along with the key elements of design and construction: different brakes and bumpers, forms of propulsion, and steering mechanisms. The fabulous vehicles range from basic carts assembled from ready-made components to involved models that require simple carpentry and metalwork-including sports, vintage, and wind-powered carts, plus a motorized model. Customize your creation using accessories, embellishments, paint, decals or transfers.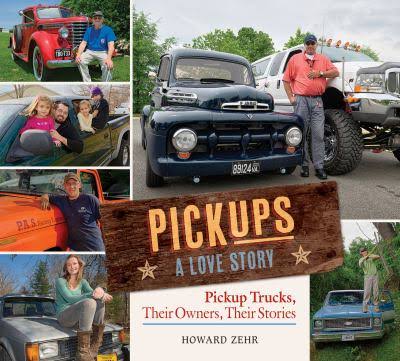 Pickups, A Love Story. Pickup Trucks, Their Owners, Their Stories $24.95 $4.00

Sale Price

Overview This book takes you straight inside that mystical bond between a man and his truck, a woman and her truck. Photographer Howard Zehr has captured these passionate connections in striking images and stories, told in the voices of the trucks' owners. Editorial Reviews Publishers Weekly 08/19/2013 Photographer Zehr tracked down pickup owners in his home state of Virginia to explore the unique relationships between individuals and their trucks. Many featured are vintage, including George and Kathy Duke's 1931 closed cab Ford Model A and John May's 1957 short bed Chevy. Other trucks appear ordinary, but contain fond memories. Lois Bowman's truck has a camper attached built by her late husband and a young couple recall taking their beat-up Toyota on long road trips and April Dawe and her father Tim spent two years building their bright green 1976 Ford F-250. Brandon Derrow owns a 13,000 pound purple monster truck called "Bad News Travels Fast." Some respondents use their trucks for work or farming, and others enjoy taking their trucks out hunting, usually accompanied by their dog. Two different owners allow anyone in the community access to the truck should the need arise. The book closes with an essay by Mark Metzler Sawin reflecting on the history of this "distinctly American machine" and its symbolism of "the trappings of the rural, rugged, independent life of America's earlier farming and frontier societies." Pickup enthusiasts will certainly relate to these stories and delight in Zehr's beautiful color photographs.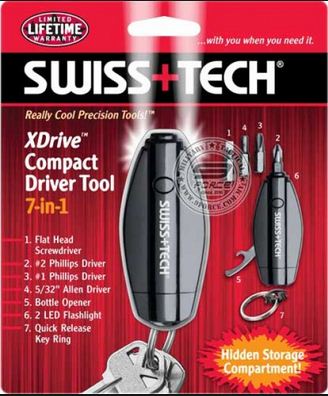 Swiss Tech XDrive 7-in-1 Key Ring Tool $17.99 $3.99

Sale Price

ST76075097205 Battery may be required.The XDrive® Compact Driver Tool 7-in-1, is lightweight and easy to use with magnetic bit socket, flip-open storage and pushbutton LED flashlight. Its sleek-looking black design offers a distinguished alternative for key chain readiness. Handy bottle opener too! Flat Head Driver #2 Phillips Head Driver #1 Phillips Head Driver 5/32" Allen Driver Bottle Opener 2 LED Flashlight Quick Release Key Chain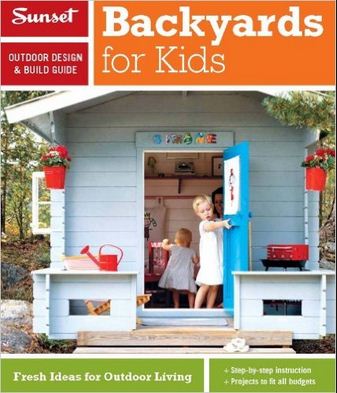 Sunset Backyards For Kids $19.95 $4.00

Sale Price

Backyards for Kids Playhouses, Sandboxes, Tree Forts, Swing Sets, Sports Areas, and More Like its successful predecessor, Kids' Places to Play, Backyards for Kids is loaded with ideas and how-to instruction for building projects like swing sets and treehouses, with innovative ideas for integrating play areas into the overall landscape design that adults will appreciate as well. Features: • Step-by-step photos and instructions to help readers build numerous structures from scratch, as well as detailed tips on how to assemble some of the typical play structure kits available today, including a play set with swings and a pre-fab log cabin playhouse • More landscaping advice on kid-friendly gardens and plants, as well as plants to avoid • A strong focus on promoting physical activities--from basketball and baseball and soccer to skateboarding and trampolines--by creating fun and adventurous outdoor areas that kids will want to choose over electronic entertainment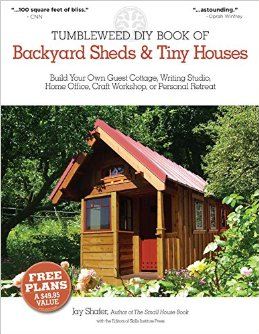 Tumbleweed DIY Book of Backyard Sheds and Tiny Houses 144+/- pages $19.95 $9.00

Sale Price

by Jay Shafer · Fox Chapel Publishing Company, Incorporated · Paperback · 142 pages · ISBN 1565238168 Good things do come in small packages. Just ask internationally recognized small living expert Jay Shafer. His small buildings have appeared on CNN, Oprah, Fine Homebuilding, and This Old House. Ranging in size from 100 to 120 square feet, these tiny backyard buildings can be used as guest cottages, art or writing studios, home offices, craft workshops, vacation retreats, or a full-time residence.Filled with photos, elevation drawings, and door/window schedules for six box bungalows, Jay Shafer's DIY Book of Backyard Sheds, also includes an extensive how-to set of instructions that can be applied to any backyard building project. Though conventionally built, these handsome little buildings have real doors, windows, and skylights with interesting and practical details throughout. With extra attention given to energy and space efficiency in their design, these tiny houses can help deliver the relief we all need on the road toward a sustainable world.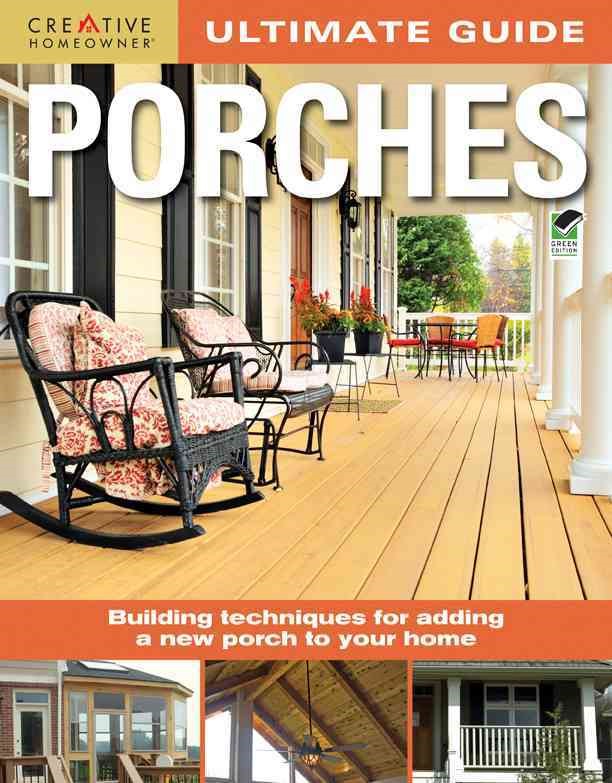 Creative Homeowner Ultimate Guide To Porches $16.95 $4.00

Sale Price

Adding a porch to a house is a unique home-improvement project. The porch provides additional living space that is both partly indoors and partly outdoors, and it serves as a transition between the outdoors and a home's interior. Ultimate Guide: Porches leads homeowners through the entire process of adding a porch to their homes--from design to construction to finishing. Starting with descriptions of the different types of porches, Ultimate Guide: Porches takes the reader through the entire porch-building process. Along the way, readers learn building tips and techniques from professional builders. How-to building sequences show the construction of actual porches built by experienced porch builders. This is anideal book for anyone who wants to improve the look and functionality of their home by adding a porch.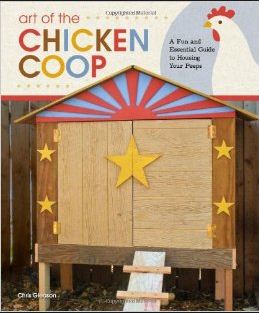 Art of the Chicken Coop $19.95 $4.00

Sale Price

Art of the Chicken Coop A Fun and Essential Guide to Housing Your Peeps by : Chris Gleason Keeping chickens - even for city dwellers is a trend that just keeps on growing. With this book, today's modern farmer will find plans and construction techniques for making seven different coops, along with fun chicken facts, and great recipes for all those eggs! Farm-raised and established author, Chris Gleason's hip eye for design, combined with sound woodworking techniques; make the coops both attractive and sturdy. Practical information such as how to properly size a coop and how to source reclaimed materials is included. Don't miss the authors "tour de coop" where he visits coops from other backyard farmers to find out why they keep chickens and what lessons they have to share with others interested in doing so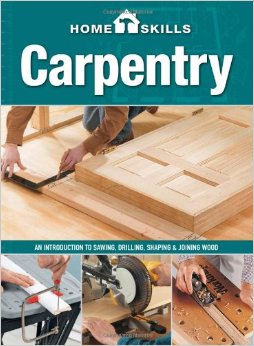 Home Skills Carpentry: An Introduction to Sawing, Drilling, Shaping & Joining Wood $14.99 $4.00

Sale Price

At the core of every true handyperson is the ability to work with wood. In the home, the garage, or the backyard, the skill of carpentry will prove useful time and time again—it is the ultimate foundational craft of the do-it-yourselfer. With HomeSkills: Carpentry, we invite you to embark on building your DIY skillset by teaching you the basics of woodworking. You'll learn how to assemble your starter toolbox and small workshop, and we'll show you the ropes on using those fundamental tools that will remain staples in your construction arsenal well into the future. Finally, we'll give you step-by-step instructions for accomplishing some of the most common home carpentry projects: building your own workbench or setup table, hanging a door, building an interior stud wall, working with plywood and sheet goods, and a score of other practical tasks. Accompanied by 350 detailed photographs, purposely set at a bargain price, and backed by the renowned reputation of Cool Springs Press, this one-stop how-to book will have you well on your way to becoming a bona fide home carpenter.


The Boy Mechanic, Volume Three HARDCOVER $31.45 $19.99

Sale Price

Only 800 things for boys to do in this volume. Just 800.....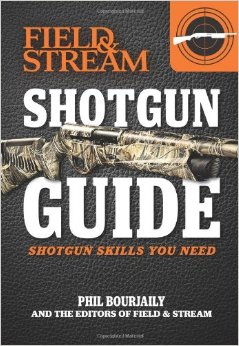 Field and Stream Shotgun Guide $9.99 $4.00

Sale Price

From the most trusted brand in outdoor sports, Field & Stream, this book is drawn from the Total Gun Manual, the latest in the top-selling series that began with The Total Outdoorsman (200,000 copies in print!). Author Phil Bourjaily is the magazine's Shotguns Editor, a popular blogger, and co-host of the Gun Nuts show on the Outdoor Channel (sponsored by Smith & Wesson).When it comes to shotguns, Field & Stream's Phil Bourjaily is the real deal. He loves to talk guns, to clay shoot, and to hunt waterfowl, upland birds, turkeys, small game, and even deer with a shotgun. He has a wealth of advice and opinions to share, and isn't shy about doing so. Charismatic and funny, he's the guy you'd want helping you choose the right gun, fix your stance, and bag the ultimate Thanksgiving turkey. This book covers all the basics: Understanding your gun options, choosing the right gun for every situation, understanding shot and shells, old-school blackpowder hints, improving your shooting and hunting performance, and much, much more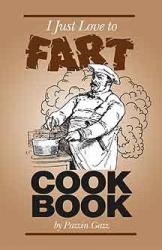 I love To Fart Cookbook
$12.00
$7.00
Sale Price
I Just Love to
Fart Cook Book
by Pazzin Gazz
Yup. A book YOU don't need. I've heard that since you moved into town, no one any longer complains about the stench from the local sewer plant. Now people can only smell you! Well, on the other hand, maybe you DO need this just to give them something to continue complaining about..........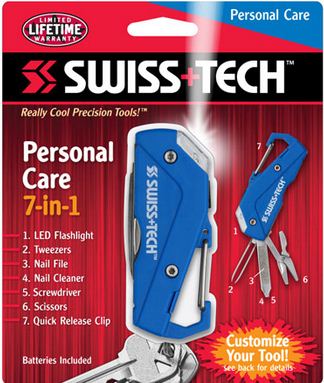 Swiss Tech Personal Care 7-in-1 Multi-Tool $17.99 $3.99

Sale Price

ST760750974043 Battery may be required. The Personal Care 7-in-1 is both handy and functional. In addition to the stainless steel tools, there is a bright 2-LED flashlight and an easy on/easy off sturdy metal clip. The tool pack is removable and can be interchanged with other housings to create a different look. LED Flashlight Tweezers Nail File Nail Cleaner Screwdriver Scissors Quick Release Clip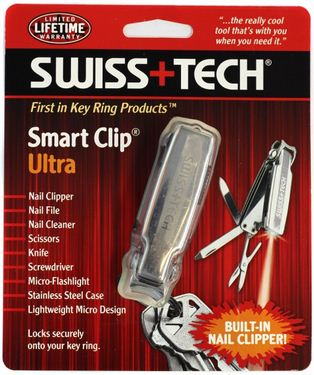 Swiss Tech Smart Clip Ultra $17.99 $3.99

Sale Price

ST760750986060 Battery may be required. The Smart Clip® Ultra patent pending design addresses a variety of personal care needs on the go. The rugged and elegant polished stainless steel case is the ultimate in beauty and function. It includes an innovative integrated nail clipper, precision-ground nail file, gentle action nail cleaner, high-quality spring action scissors, durable flat screwdriver and long-life, ultra bright white LED micro flashlight. The lightweight micro design securely attaches to and releases easily from any key ring. At less than 2.75" x 0.75" x 0.63" in size and weighing only 1.9 oz., this lightweight multi-use tool securely attaches to – and releases easily from – any key ring. Nail Clipper Nail File Nail Cleaner Scissors Knife Screwdriver Micro Flashlight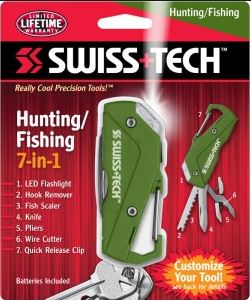 Swiss Tech Hunting/Fishing 7-in-1 Multi-Tool $17.99 $3.99

Sale Price

ST760750974029 Battery may be required. The Hunting/Fishing 7-in-1 is a great tool for any sportsman to carry. In addition to the stainless steel tools, there is a bright 2-LED flashlight and an easy on/easy off sturdy metal clip. The tool pack is removable and can be interchanged with other housings to create a different look. Knife Fish Scaler Hook Remover Pliers Wire Cutter Quick Release Clip 2-LED Flashlight