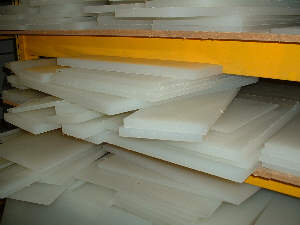 This is a box of approximately 20-21 pounds of usable polypropylene sheet cutoffs & drops. Each 12 X 12 X 5-1/2 box is different, and each contains a mix of various thicknesses and sizes.
(Please don't ask for certain size/thicknesses. We cannot guarantee that you will receive any specific size, you get what you get at a ridiculously low price!)

Great for fixtures, small parts, crafts, or just to have a decent stock on hand.

Order NOW, not always available!